Congratulations, my reader: another year has passed in the world of books. Whether you read like the wind in 2021 or fell short of your reading goals, 2022 ushers in a new year, a new you, and a slew of fresh books to devour. Whether you want to comprehend our current period through rigorous nonfiction or escape it through exotic narratives, 2022's first batch of new publications has something for readers of all stripes. Our favorite novels of the season include a wide range of genres, from epic fantasy to literary fiction, and cover a wide range of topics. You've come to the right place if you want to read about spaceships, talking pigs, or supervillains.
Because not all of these books have yet to be released, if you see one you like, pre-order it now as a gift to your future self. You'll be thanking Past You—and plunging between the covers—as soon as it arrives in your inbox.
1. Anthem, by Noah Hawley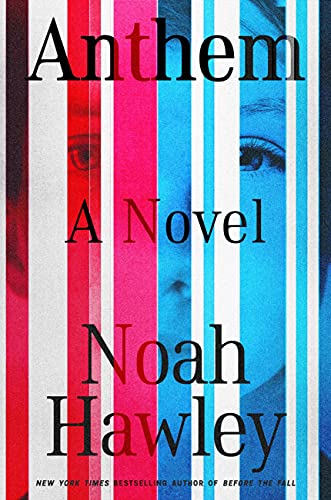 In Anthem, the world as we know it is coming to an end, and only teens can see the big picture. This epic literary thriller takes place in a not-too-distant future in which the country is irreparably divided, the political system is destroyed, and the climate is on the verge of irreversible calamity. (Does this sound familiar?) High schoolers, crippled with fear about the sorrowful world they will inherit, respond with a frightening protest movement: mass suicide, "an act of collective resignation." Three unexpected teenage heroes fight back against the movement and go to the American West, where wildfires rage through the redwoods and homegrown terrorists incite terrible bloodshed. They embark on an epic mission to save a friend from the Wizard, a Jeffrey Epstein-like monster; in the end, they could just save the planet. Anthem is a Great American Novel for these turbulent times—a thought-provoking work of fiction that gets to the heart of things, cuts through the noise, and asks, "How can we change, before it's too late?"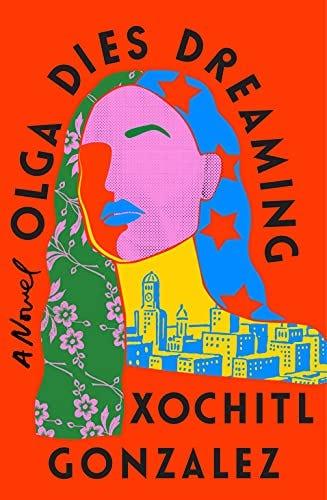 We meet Olga and Prieto Acevedo, two Brooklyn-born offspring of Puerto Rican revolutionaries who now live wealthy but perilous lives in their gentrifying borough, in this Technicolor novel from an astonishing new voice. Olga, a wedding designer who works with wealthy Manhattan clients, worries if she'll ever discover her own love story; meanwhile, popular Congressman Prieto battles for the siblings' Latinx neighborhood while disguising his sexuality. Blanca, their demanding and distant mother, chose fighting for Puerto Rican independence over her children a long time ago, but when Hurricane Maria smashes her back into their lives, Olga and Prieto must confront their previous traumas. Olga Dies Dreaming demonstrates the veracity of the oft-quoted adage that "the personal is political." The novel, which is filled with vividly imagined characters and lively prose, examines how we might live meaningful lives in an inequitable world. (A Hulu adaption starring Aubrey Plaza is already in the works, so get in while you can.)
3. To Paradise, by Hanya Yanagihara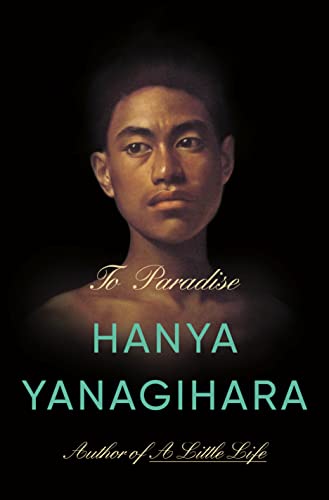 Yanagihara creates a symphony from three separate stories, each set in an other America, in this large and sweeping novel, her first since 2015's much-lauded A Little Life. In 1893, the scion of a wealthy family defies an arranged marriage by falling in love with a penniless music teacher; in 1993, a young Hawaiian paralegal conceals his past from his much-older lover; and finally, in 2093, a woman in totalitarian, pandemic-ridden New York unearths the mysteries of the men she's loved. Themes of family, fate, and national identity resound across these pieces, which are united by a Greenwich Village townhouse. To Paradise is yet another masterpiece from a visionary writer who never ceases to amaze and delight.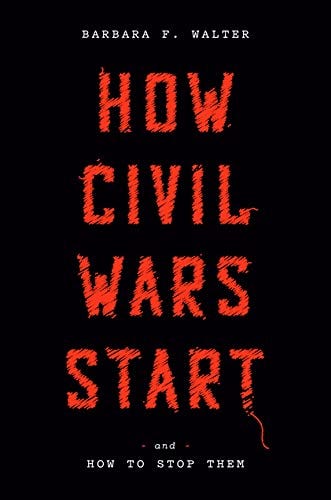 Over the last two decades, the number of active civil wars on the planet has more than doubled—and now, a top political scientist believes we're on the approach of our own. Walter unveils the warning signals of civil upheaval in this urgent guide on how governments come apart at the seams, saying that the United States is becoming a "anocracy," midway between a democracy and an autocratic state. Walter contends that if we are to recover from the edge of collapse, we must strengthen the American experiment by, among other things, protecting voting rights, changing campaign financing laws, and controlling extremism on social media. How Civil Wars Begin is a startling wake-up call, meticulously researched and lucidly explained.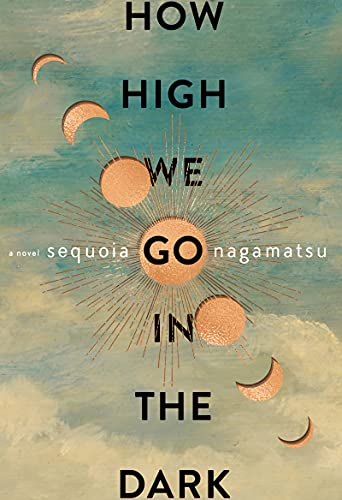 Perhaps you've gotten your fill of pandemic books by now, but hear us out: How High We Go in the Dark is the white-hot missive of hope, humanity, and compassion you're looking for. This pyrotechnic tale begins in 2030, when an archeological dig in the Arctic Circle unleashes an ancient virus that will restructure life on Earth for future generations. Nagamatsu imagines how life continues through a formally stunning novel-in-stories format. Each narrative is a work of imagination in and of itself: in this plague-ridden society, there are euthanasia theme parks for terminally ill children, talking pigs kept for organ farming, and robo-dogs implanted with the memories of the dead. You'll be long entranced by the time humanity takes to the skies in pursuit of a new, plague-free home. This is a visionary work about bereavement, resilience, and how the human spirit persists, rich in scale and vision, with one nested tale brilliantly cascading across others.