"I'm still perplexed that books are ever written," says Sarah Winman, the 56-year-old author of Still Life, an instant Sunday Times bestseller in the United Kingdom. Putnam published it in June and it will be available in the United States in November.
Winman is talking about the inexplicable alchemy of creative work, dressed in a white-collared shirt and dark-framed glasses and looking, as she describes her art historian character Evelyn Skinner throughout the book, a good ten years younger than she is. "When you sit at that desk time and time again, then luck is on your side," she explains via Zoom from her London flat with her partner, photographer Patricia Niven. "You have to keep sitting there and following those little clues until you have a little breakthrough.
Still Life, Winman's fourth novel, spans four decades and chronicles the lives of a group of Britons who end up in Italy after one of them—a young, beautifully kind soldier named Ulysses—shares wine and talks about art with the always-entertaining Evelyn Skinner. (Evelyn is in her 60s at the time, during World War II.) As the years pass, the two become inextricably linked.
The novel is a character-driven story about chance encounters that lead to family, feminism, and who gets to decide what art is. Still Life is also about mothering (which one does not have to be a woman to do, according to Winman) versus motherhood, which is a retaking of the phrase used to describe the "women's world" of art that was "looked down on by the privileged male gaze at the time." And about love, passion, and finding joy in life by being exactly who one is meant to be.
Winman never intended to be a writer. She'd been acting for 30 years when, a decade ago, she hit a snag in her career. "I wasn't working," she explains. "It's as simple as that. And I wasn't making any money." She was only getting jobs for "overseas commercials or stuff like that," and she realized she needed to make a change. "The creative value of my life had really diminished, and I knew that regular work had gone," Winman says.
Having journaled and written screenplays and theatrical plays for her own pleasure (and, she admits, in the hope of creating a vehicle for herself), Winman enrolled in a writing class. "I just remember looking at a piece of text and discussing time, place, and character," she says. She fell in love with the narrative exercises because they "gave me a focus and felt collaborative in a way." Winman had 40,000 words after two terms. Her acting agent was associated with a literary agency and assisted her in submitting her manuscript to them.
"Two days later," she recalls, "I get a call from a man named Robert [Caskie]." "He said, 'Come on, let's have lunch,' and then he said, 'I want another 25,000 words, and I'm your agent.' That was 15 years ago. When God Was a Rabbit, Winman's debut novel about the unbreakable bond between two siblings, was published in 2011. According to Putnam, it became an international best-seller, selling more than 650,000 copies in the United Kingdom. alone. It later won the Newton First Book Award. In 2015, A Year of Marvellous Ways was released, which is about an unlikely friendship between an older woman and a young soldier (a theme that also runs through Still Life).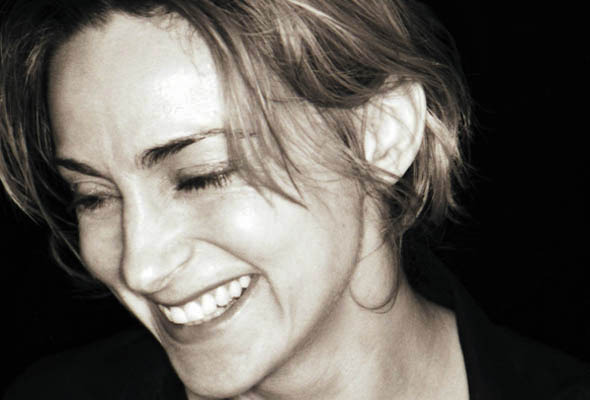 The first manuscript Winman worked on in her writing class, like her third novel, was titled Tin Man, but the similarities ended there. The published book, which explores the friendship of two childhood friends, was shortlisted for the 2017 Costa Book Awards, and a screen adaptation is in the works.
Finding inspiration for a new book, according to Winman, often requires getting out of her comfort zone, or at least "doing something different." These experiences, she believes, provide the "creative nudge that leads you to the right book that might push your story forward." For Still Life, that nudge began with a 2015 trip to Italy. She noticed the photographs on the walls of streets underwater while dining at a restaurant in Florence. "I did a double take," she admits. "I thought it was Venice." It was Florence in 1966, during the Arno River flood, which killed over 30 people and destroyed countless works of art and rare books.
The restaurant owner told Winman about the mud angels, who were young people from all over the world who came to help clean up and restore whatever could be saved. "He told me, 'If you walk around, you can notice where the water level was,' and that's what I did for the next ten days," she says. "I'd think to myself, 'Oh my goodness. It was present. Oh my goodness.' " In the end, the flood and the mud angels congregating in Florence are only a small part of the rich tapestry of Still Life, but an important one. "It brought people together," Winman says. Another significant aspect of the book was the author's chance meeting with Stella Rudolph, an English-speaking art historian who'd gone to Florence during the flood and never returned.
As part of her research, Winman followed Rudolph around Italy, asking questions. "We would talk about beauty and value and a flower growing from the stones," she says. "With all of this grandeur surrounding her, Stella would always pause for a flower. I'd argue with her about nature versus art. Without that kind of information, I'm not sure the book would have happened the way it did." Winman pauses before revealing that Rudolph died in May 2020, during the pandemic.
Still Life, as Winman sees it, has a necessary role to play in this time of great loss—one that has been a part of her intention since the beginning. "Because of what has been happening in my country," she says, "the entire tone of the book was always going to be joy and entertainment." "I am very pro-Europe, and the division that existed in the United States, in my country, and in politics… I mean, my God, the damage that's been done, and that's where the book really came from," she says. Still Life arose from her need to laugh and to remind herself and others of "who we are" and "the goodness of people."
"I wanted to come to the desk with the feeling that this is an act of imagination, and let's have a lot of fun with it, and let's remind ourselves what the process can also be," Winman says. Jen Doll is the author of the young adult novels That's Debatable (FSG, 2022) and Unclaimed Baggage, as well as the memoir Save the Date.