A business plan should address your strategies in terms of production and marketing, how you will be organized, any legal aspects that you must address, and what your accounting methods will be. In short, a business plan should address the following questions:
What do I want and what am I capable of doing?
What are the most workable ways of achieving my goals?
What can I expect from the future?
Keep in mind that there is not one specific format that you should use, or one best way to lay out your business plan. However, there are some steps you can take to make the process go a little more smoothly; we've listed what we think is the easiest method, below.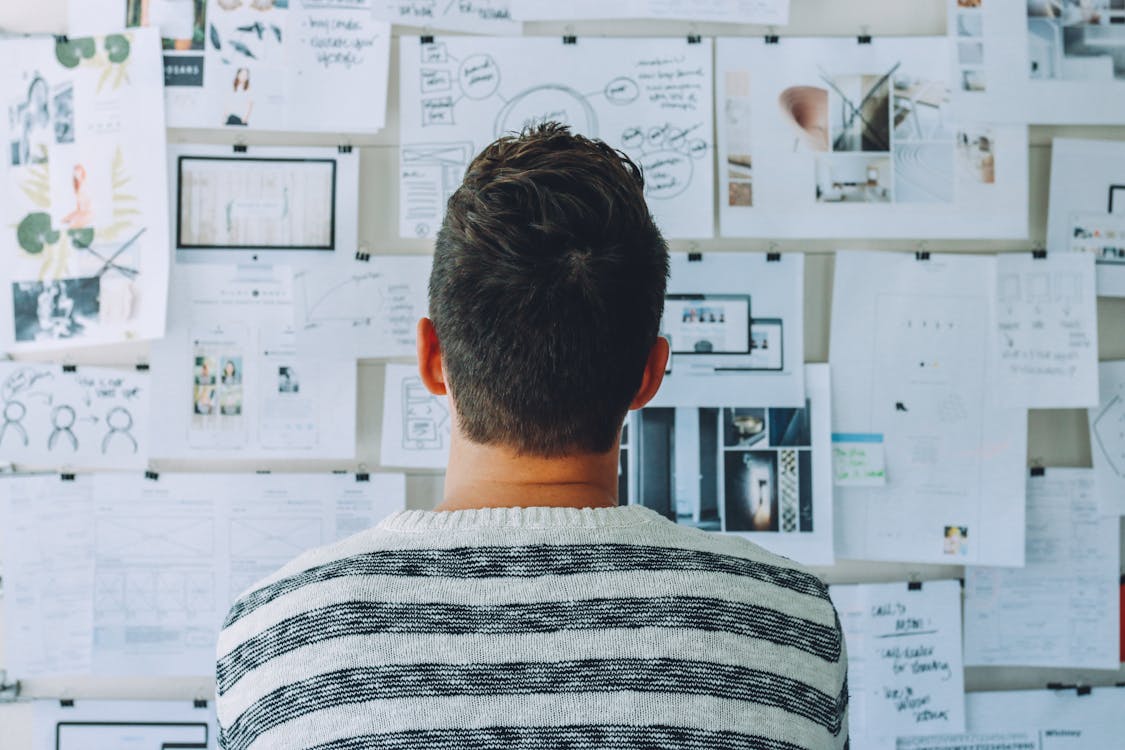 Step 1: Making the Commitment
Be sure that you desire to work for yourself is truly greater than you desire to work for someone else.
Step 2: Analyze yourself
List your strengths and weaknesses. Determine how you can build off your strengths, and improve on your weaknesses. Remember, this can be a daunting task because you may have to own up to a few shortcomings you're not prepared to recognize!
Step 3: Choose a Product or Service
This sounds silly, but just because you think you know what business you want to be in, it doesn't mean your idea will be a profitable one. Take a look at the feasibility of your idea.
Step 4: Research Your Market
Marketing research is crucial to the success of any business, large or small. The more you know about your potential market, the greater your chances of securing the customers you want, right out of the gate, and that means making a profit.
Step 5: Forecast Your Sales Revenue
After you take a look at the market your product is best suited for, estimate the percentage of that market that you think you will reasonably be able to take over. Take in to account the number of your competitors, their size, and the amount of market they already have. It is important to be realistic during this exercise.
Step 6: Choose a Location
Is your new business going to be on the web? Or will you have a retail storefront? Will you consult out of your home office? Be careful to weight both your personal preferences and what makes the most sense for the ultimate success of your business. You might like the idea of working in your pajamas every day, but if your shingle needs to be seen by the public for maximum growth potential, a home office might not be your best option.
Step 7: Develop a Marketing Plan
Here you will be forced to detail you plan to gain customers, and turn a profit. Discuss possible marketing channels, price points, advertising, and sales promotion.
Step 8: Develop an Organizational Plan
What skills and talents do your new business need to not only survive, but to grow as well? If you don't have all these traits, how are you going to get them in the door? Will you hire freelancers? Are you hoping to bring on an employee right away? If these individuals, and their skill sets, are vital to your success, do not make a plan without them!
Step 9: Decide on Your Status
Sole proprietor? Partnership? You need to decide how you're going to approach this, and investigate the legal ramifications of each situation. As a sole proprietor, you're in control, but you're also solely responsible. In a partnership, you share the responsibility, but you also share the decision making and the profits. What works best for your budget AND your personality?
Step 10: Address Your Accounting
If you don't know how much money is coming in and out of your business, you will never know if you are making a profit, or if you need to make changes. Keeping track of your numbers is one of the single most important things you can do for your business. Decide on whether you will do it in house, or outsource it to a professional; if you take care of it yourself, decide on what software you will use.
Step 11: Put it All into Numbers
This may or may not be necessary for you; it depends on what type of business you are starting. When you approach a financial institution for a small business loan, they will respond better if they see all of your plans in numbers; they are, after all, in the business of numbers. So, go back through all the above steps, and assign dollar amounts to what you can; when you approach the bank, you can tell them exactly how much you need, and show them where their money will be going. You can then show them, with a number, how much of the market you are planning to corner, and your growth, by percentage, over the next X years.
That's it – wasn't so hard after all, was it?